As we've just reported, Pippa is watching the Tennis at the Queen's club.  We LOVE her summery style….  Pippa is wearing a white crochet dress is by British designer Tania Laurie and denim jacket by French label Sandro:
Pippa in white crochet dress
Get Pippa's Tennis Chic Style: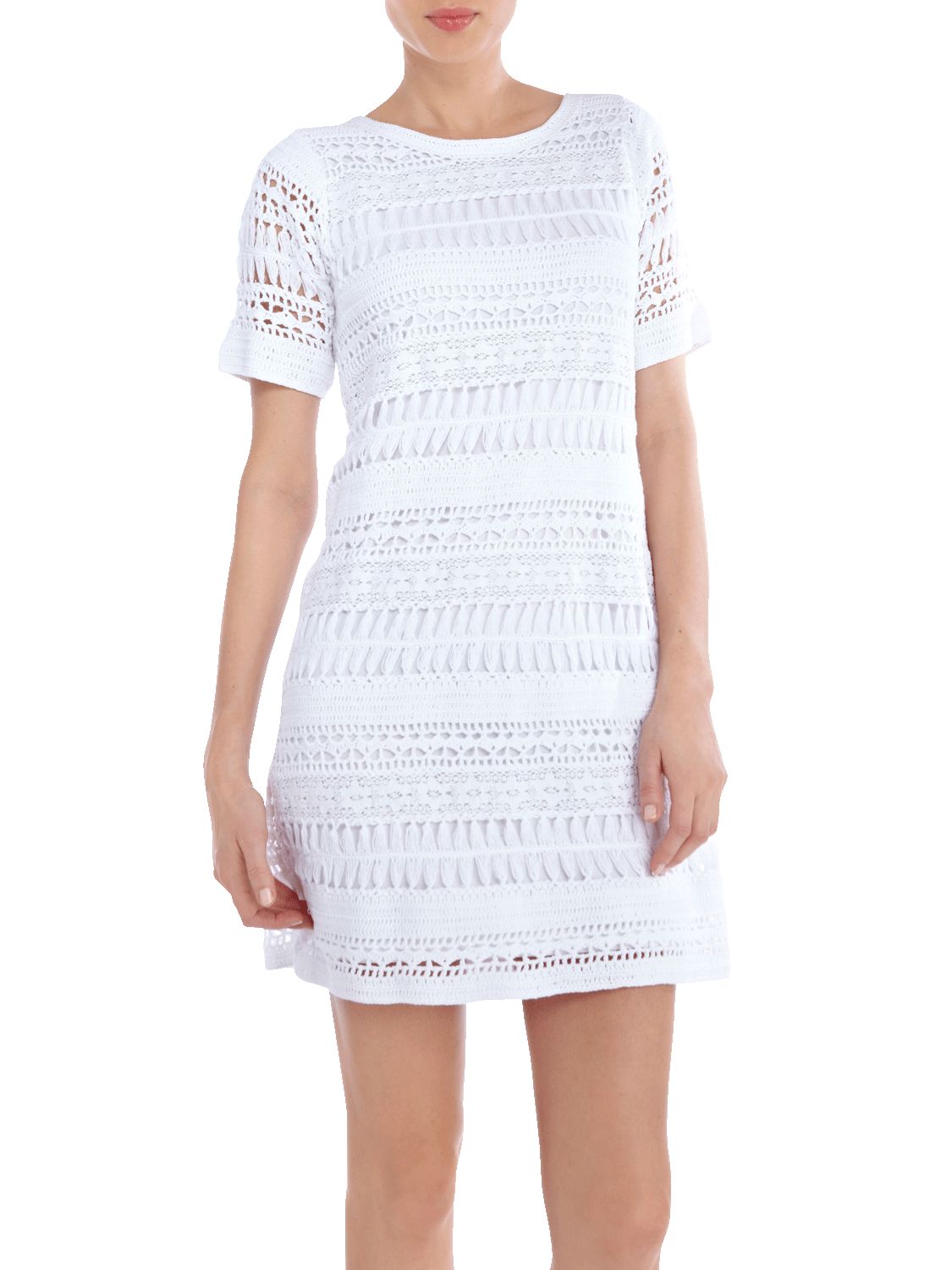 White crochet dress from Oasis @ John Lewis:  Click here to shop.
I have since found out that Pippa's denim jacket (jean jacket) is by French label Sandro.
Thanks to Marissa for letting us know about the designer of Pippa's white crochet dress in the comments.