Today, the colour of Pippa's outfit reflects the drab grey weather in the UK.  Thankfully, although lacking in colour, this ensamble is far from dull, as she manages to carry off the grey and black outfit looking as glam as ever.
She paired a knitted heart print dress with a black blazer, black shoes and a leopard print clutch bag:
Pippa's dress is by Markus Lupfer.  It's made from 100% Merinos Wool, has a crew neckline, 3/4 length sleeves, and features the heart print on a lightweight knit.  I believe the dress is part of an old collection, which is fabulous for us fashion fans because it means you can get it for HALF PRICE on Yoox!  Click here to buy!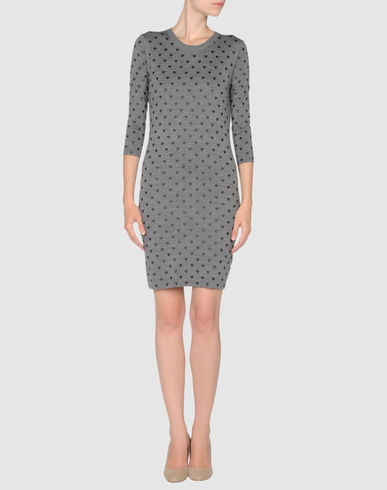 A HUGE thanks to Helena for finding the link to the dress on Yoox – I had previously written it wasn't for sale anywhere!
Another shout out to Michelle who managed to track down Pippa's spotty leopard print bag!  It's by French Connection: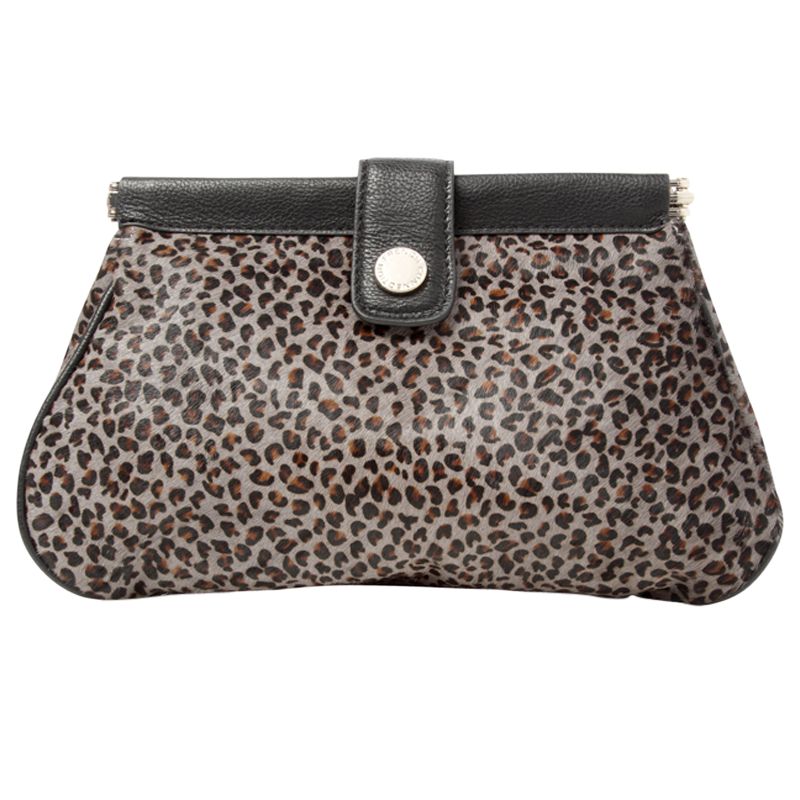 I'm still unsure regarding the designers of Pippa's shoes.
++++++++++++++++++
The contest winner will be announced later today, I have several errands to run this afternoon but then I can tally up all of the entries.  I will then use a random number generator to select the three winners!
My friend has created a fantastic album for Pippa's jewellery on her Facebook page.  Please join the page and take a look – she manages to ID several sets of earrings, plus she has collected some pictures of earrings she's yet to ID!  Can you help?  Click here to take a look!