Facebook liker Michelle very kindly pointed us towards an article about Pippa, who was spotted at a christening in Switzerland yesterday.  (wow, she does travel: Madrid, Edinburgh, France, Switzerland – all in a few weeks!)
The article has had coverage on French and German-speaking websites, but I have not yet found anything about the trip written in English – so the following is based on my translation, utilising my GCSE B grade French, which I passed 10 years ago! (So apologies in advance if it turns out I have got something wrong!!)
CLICK HERE TO SEE THE IMAGE OF PIPPA (new window).
Pippa in Switzerland:
Pippa celebrated a baptism (which I believe is the same as a christening) on Saturday at Neuchâtel, Switzerland.  The Swiss town is also known by its German name "Neuenburg".
Pippa took on the role of godmother to the 5-month old son of her friend, Marie-Sophie, who is the Countess of Monteglas. The pair became friends in London.  Marie-Sophie now lives in Neuchâtel with husband Ari Tatos.
After cocktails, Pippa departed from the church with a friend in an Audi Convertible, which is registered in France.
Links to more info & pictures:
Pippa bei einer Taufe in Neuenburg (in German)
Pippa est maintenant la marraine de Casimir (in French)
Pippa's dress: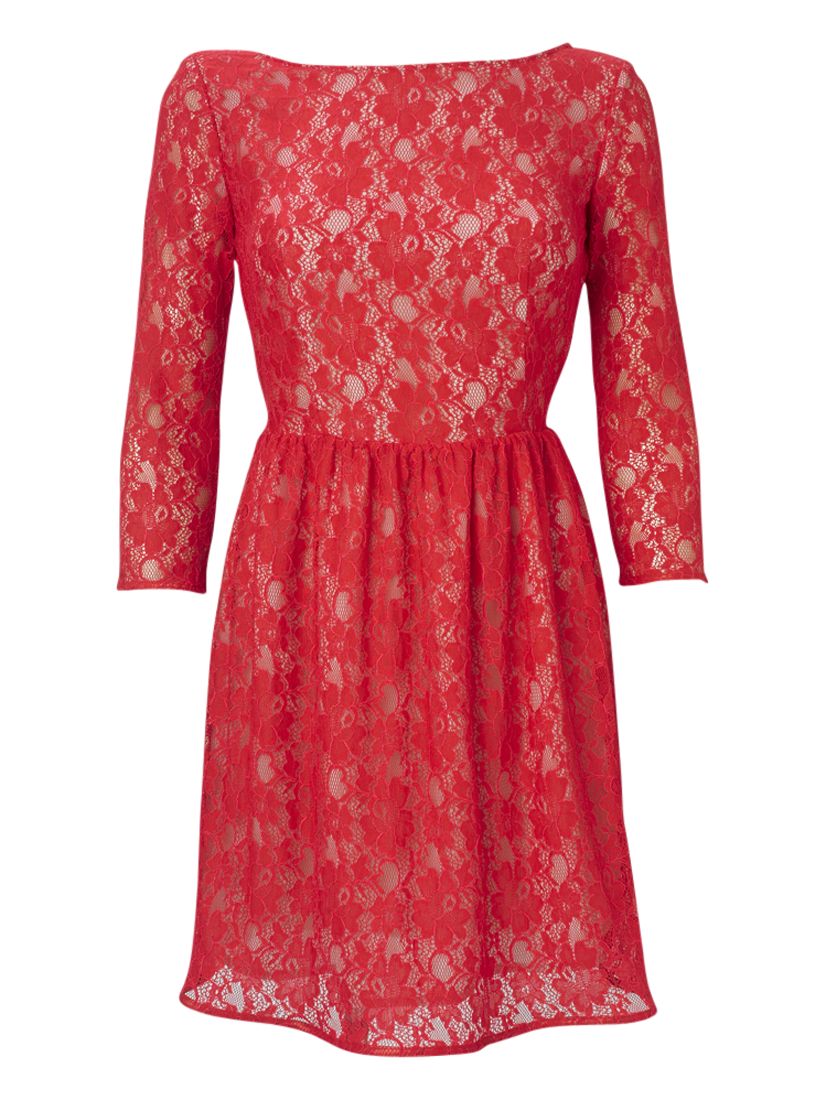 Pippa chose to wear a red lace dress to the christening, and we think she looked gorgeous; we have seen this red lace dress recently at the wedding of Katie Percy and Patrick Valentine.
If you love Pippa's dress, click on the link below to view some similar dresses that I have found, including this VERY similar item from French Connection.  (Seriously, it's uncannily close!)
Pippa Middleton's red lace dress – click here.