Shop Pippa's Closet:
Browsing articles from "May, 2011"
My lovely friend Lucy, who runs her own hairdressing business and is an expert in
wedding hair
, has kindly explained what you should ask for at the hairdressers in order to recreate Pippa's hairstyle:
How to ask for Pippa Middleton's hairstyle:
This is a very simple look to achieve. All you would ask for is some long layers all over. These layers are then textured slightly, but not overly as this would create a wispy look.
The front 'fringe' section is left long but is quite a bit shorter than the rest of the layers. Almost what a 'growing out fringe' would look like. This too will be slightly textured to soften.
How to get Pippa Middleton's wedding hair:
Pippa's wedding hair is a half up/half down style.  The curls are loose and natural, which you would achieve by tonging the hair on medium barreled tongues and pulling the curl out a little with your hands to loosen the look.
The crown area is taken back smoothly with very little height and pinned in place at the back of the head.  The front sections are then smoothed back on each side of the desired parting and pinned back to the same place as the crown area. The pins are then hidden by flowers or a hair piece to create interest at the back.
Images: © Pitr Adamski and Maria Gioberti / Shutterstock.com
This weekend Pippa was spotted in Spain with a group of friends, once again clutching the infamous Modalu handbag that has sparked a style craze.
The grey Modalu Bristol handbag has become so iconic that Modalu are renaming it the "Pippa Bag".
The public first fell in love with the handbag the morning after the Royal Wedding when Pippa wore it with a bright blue blazer from Zara, white jeans and a pair of Tory Burch Russell and Bromley shoes. (TO GET THE LOOK, CLICK HERE)
The colour of Pippa's Modalu Bristol bag is a dull grey, known as 'Shark.'  This colour has sold out, but can be pre-ordered for delivery, which you'll receive late August/Early September.
If you cannot wait to get your hands on a Modalu Bristol handbag take a look at the alternate colours and sizes stocked by John Lewis, which you can buy now and receive in the next few days:
The Pippa Bag (Modalu Bristol Shark)
Modalu have confirmed that Pippa was carrying their 'Bristol' bag in the colour 'Shark' at many different locations, including outside Goring Hotel in London last month, and Madrid this month.
GREY NOW SOLD OUT - take a look at these alternate colours and sizes:
Get your Modalu Bristol – click a bag below to view & buy:

Debenhams have told the
Daily Mail
today that fake tan sales boosted 219 per cent the day after the Royal Wedding last month, sharing that we shouldn't underestimate the impact that Kate and Pippa will have on the beauty industry.
The phones have been hectic for in-store tanning experts at Debenhams from Pippa admirers who want to copy her glow.  They're issuing the following advice:
"Skin prep is vital to avoiding those tell-tale tide marks. Exfoliate and moisturise well in advance and apply slowly and steadily.  Choose a shade that is not too distant from your skintone and use different products for face and body."
If you'd like to achieve Pippa's look, you'll be needing some fake tan: May we suggest leading brand, St Tropez?
Now ONLY £26.50
Was £53.00
You save £26.50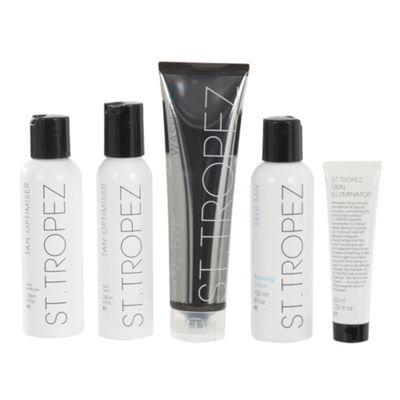 This morning the
Daily Mail
reports that Pippa is planning to use her new-found fame to start her own party planning business.
According to the paper a friend said: "She is really buoyed by her success and is hoping to start her own party planning business."
The source also said that Pippa's aim is to get into event organising, commenting that Pippa will be able to use her new royal contacts to help drum up business.
This week a number of US online magazines and newspapers posted pictures of Pippa in her underwear, dancing with an unknown male. The pictures showed Pippa wearing a purple bra and white skirt.
The outfit is similar to that worn on a beach, and shows nothing that you wouldn't expect from a student party. The media outlets, however, chose to post the photos anyway and describe Pippa's acts in a debaucherous manner.
Pippa, understandably, is said to be embarrassed. A friend remarks "How were they supposed to know when these pictures were taken that they would be put under such scrutiny?"
According to the Daily Telegraph, the Middletons have put pressure on the photographers holding the copyright to withdraw the pictures from circulation.
John Camarillo of Zuma Press, an American picture agency states that the pictures were only on the market for a few days and "They got too popular and that's why they were withdrawn."
A number of UK newspapers, including the Daily Mail, chose not to print the pictures when contacted by the US outlets before they were withdrawn from circulation.
Pippa Middleton
Love Pippa Middleton? Then you'll love this blog! We chronicle Pippa's style, look at her clothing and discuss her outfits. We hope you enjoy your visit today :-)
Image © FemGeek.co.uk
Browse the site:
Become a FAN on Facebook:
Stay up to date with all the latest posts by 'liking' this page on Facebook: