Shop Pippa's Closet:
Browsing articles from "April, 2011"
Here's a lovely video of Pippa Middleton (and Kate's other attendants) arriving at Westminster Abbey.  If you missed the Royal Wedding you can watch this video to see what all of the 'fuss' is about:  watch Pippa sashay down the aisle in her figure hugging bridesmaid dress.   If you did manage to watch the wedding simply replay this video to relive the moment:
I'd love to know what is going through Pippa's head as she walked down the aisle!! If I had millions of eyes watching me I'd be a nervous wreck, but regardless of how Pippa feels inside she certainly manages to project a calm and demure image, almost as if she's done this a thousand times!  Go Pippa!
On April 30th 2011 Pippa Middleton walked out of London's Goring Hotel looking bright, happy and very stylish.  There were certainly no hangovers in sight – no dark sunglasses or half-hearted pulled back hair.  Pippa was all smiles:
She looked very chic, wearing a bright blue blazer from Zara adorned with gold buttons, a cream blouse, white denim jeans and cream flat shoes.
GET PIPPA'S STYLE:
Pippa Middleton's Bag:
It has been confirmed that Pippa was carrying a Modalu Bristol handbag outside Goring Hotel, the morning after the wedding. The colour she's carrying is called 'Shark' by Modalu; it's a lovely, dull grey colour.
The bag was HUGELY popular with Pippa fans and quickly sold out in many shops instantly.  Modalu were pleased that Pippa made their bag popular and subsequently renamed the bag from "Bristol" to "Pippa" in her honour. Modalu often re-release the Pippa bag in Shark (and new colours/styles too).
Here's a selection of Bristol/Pippa bags currently in stock online, click to see in more detail:
Pippa Middleton's Blue Blazer/Jacket:
Pippa's blue blazer is from Zara's 2011 collection:
The jacket is, of course, sold out everywhere and eBay is probably your best chance of finding the exact item now. Otherwise, there are plenty of good replicas in shops at the moment!
Get an alternative to Pippa's blue blazer:
Here are some great blue jackets and blazers, each as fabulous as Pippa's!  Wear one of these with white jeans to get Pippa's look:
Pippa's White/Cream Shoes:
Pippa's shoes were really popular with fans after the Royal Wedding last year.  At first we thought they were designed by Tory Burch, due to the buckle looking similar the distinctive TB logo.  After seeing more photos, we realised the shoes were actually by Russell and Bromley.  They are known as the "Russell and Bromley Turnlock Trim Flat Shoes".  You cannot buy these shoes online, but Russell and Bromley do offer an updated version of the shoe in store.  Visit Russell and Bromley's website for details on store locations and stockists.
Here are some similar shoes, which are very affordable should you wish to replicate Pippa's look.  Click the image to see them in more detail:
Pippa's White Jeans:
Pippa's elegant jeans were a nod to her bridesmaid outfit – white and figure hugging.  We don't know any details about the jeans at the moment.
Pippa Middleton, Kate's younger sister, looked sensational in her second dress of the day at last night's party: she turned heads in a green evening dress designed by Temperley London.  Every girl looking at her photographs this morning must have felt 'green' with envy!
As Pippa's green dress was custom made for her by Alice Temperley, you can't buy the exact item I'm afraid. If you're looking to buy something similar-looking (not to mention affordable) there's a dress currently in John Lewis that is remarkably similar.
Get Pippa's look with this similar dress: Green Diamante Clasp Long Evening Dress.
This gorgeous emerald green dress will look absolutely fantastic at any event.  Like Pippa, you could opt to wear it to the evening party of a wedding, or it'd look great at an end of year prom too.  If you're a brunette, you'll look as fabulous as Pippa did!  I also think this dress will suit dark skin tones.  (So, if you're pale-skinned, splash on a bottle of San Tropez!)
Get Pippa's look & accessorise with:
Dune Diamanté Satin Clutch Bag – Silver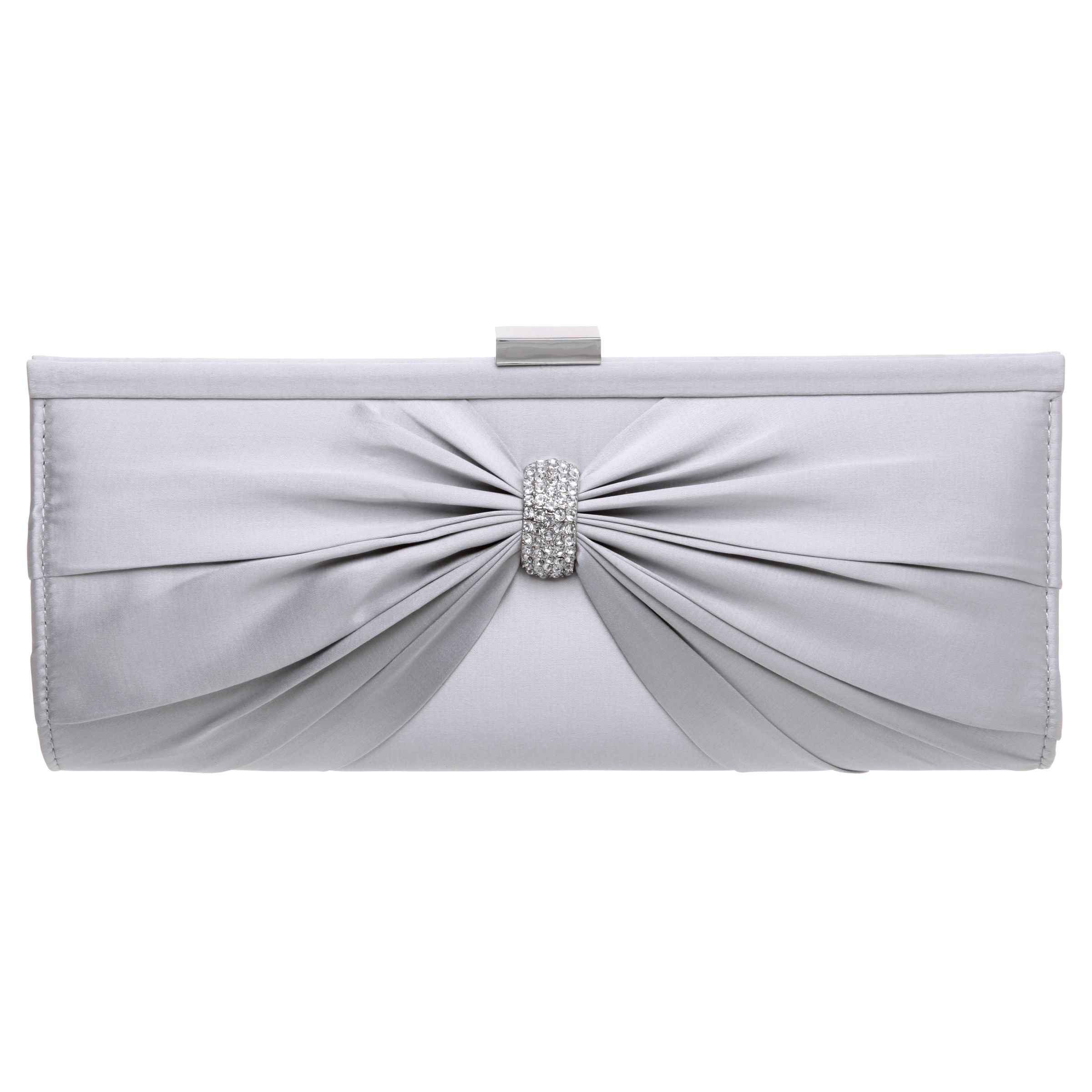 Silver Dune Diamante Shoes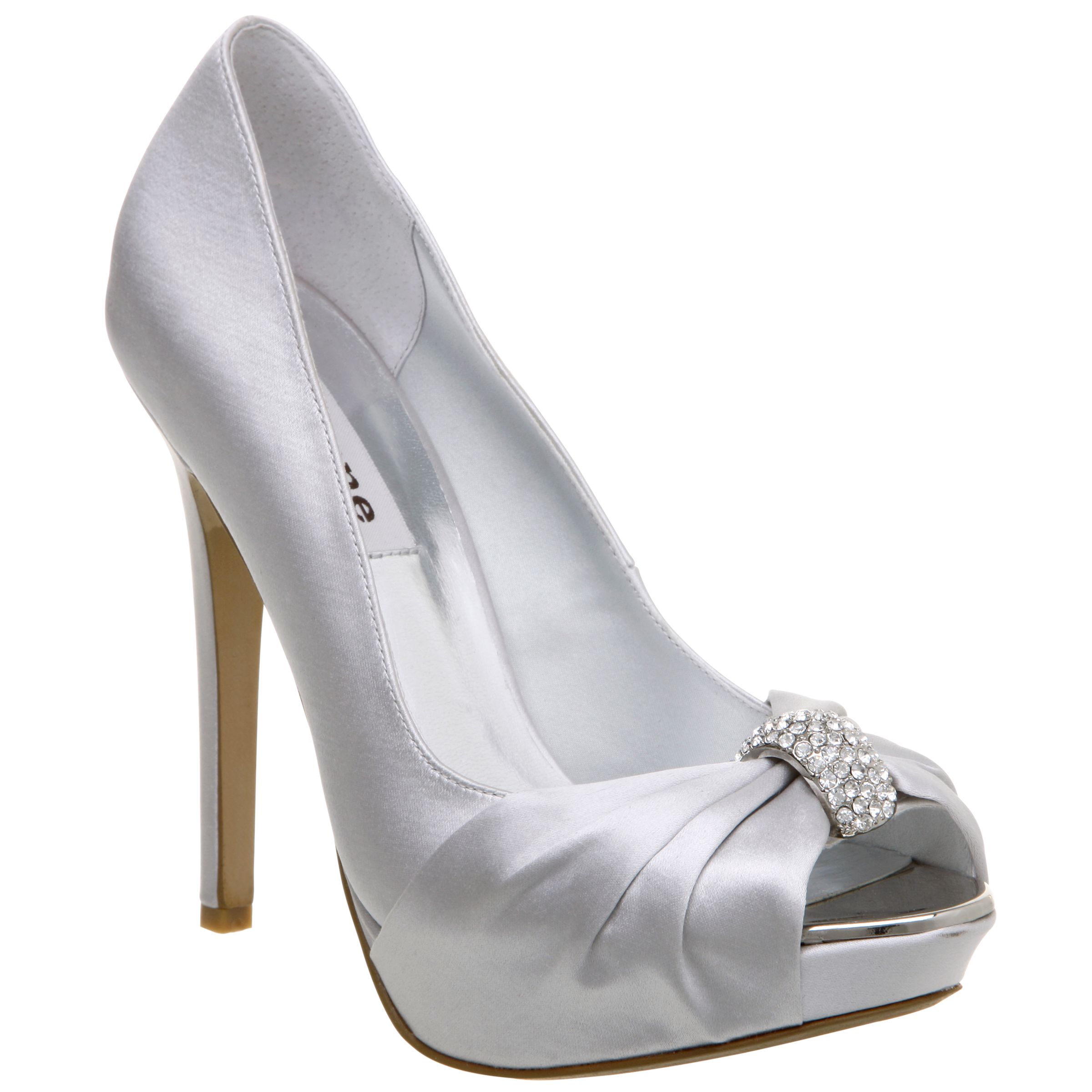 About Pippa's Green Evening Dress:
The demure green gown was Pippa's second dress of the evening.  She wore it for the evening's dinner dance hosted by Prince Charles at Buckingham Palace, and then on to the after party at the hotel.  The first dress, of course, is the now infamous white cowl neck bridesmaid dress.  Pippa's shoes under the green dress are reported to have been a pair of £525 Aruna Seth's – the Lynn Silver Heel.
The custom made dress has an open back and full skirt, ideal for dancing, according to the designer, Alice Temperley.
Pippa was snapped in an Alice Temperley dress last year too, and rumours are that Temperley was shortlisted to create sister Kate's wedding dress.
According to
The Sun
, Prince Harry told Pippa Middleton that she looked beautiful as he walked Pippa up the aisle after their siblings' vows.
Reportedly, Harry said to Pippa "you do look very beautiful today – seriously."
Fans of Pippa Middleton and Prince Harry are hoping they become the next royal couple.
Pippa has become a new style icon with thousands Tweeting how beautiful she looked today.
However, Pippa Middleton already has a boyfriend as she is seeing ex-England cricketer Alex Loudon.
Pippa Middleton was chief bridesmaid for Sister Kate at the Royal Wedding back in April. Her spectacular bridesmaid dress was designed by Sarah Burton at Alexander McQueen. The dress was described on the official Royal Wedding website as "heavy, ivory satin-based crepe with a cowl front." It shares some similar lace detailing with Kate Middleton's dress.
Pippa Middleton's Bridesmaid Dress:
Pippa's dress got thousands talking on Twitter and Facebook and several news stories published about her – ahem – bottom!  Her curves do look fantastic in this dress – it's easy to see why thousands have joined the 'Pippa Middleton Ass Appreciation Society' on Facebook and why the (very British!) search term 'Pippa Middleton's Arse' was so popular it was added to Google Autocomplete when you type in her name.
Similar bridesmaid dress to Pippa Middleton's:
Since the royal wedding many companies have tried to create copies of Pippa's bridesmaid dress. If you want a copy of Pippa's dress, check out these:
Pippa Middleton
Love Pippa Middleton? Then you'll love this blog! We chronicle Pippa's style, look at her clothing and discuss her outfits. We hope you enjoy your visit today :-)
Image © FemGeek.co.uk
Browse the site:
Become a FAN on Facebook:
Stay up to date with all the latest posts by 'liking' this page on Facebook: